What Pruducts Are Used For Smart Pole
Smart Pole (Smart Pole / Smart Lamp Pole / Smart Light Pole / 5G Smart Pole) is based on traditional lighting functions, integrating street lighting control system, LED (light emitting diode) information release, Wi-Fi (wireless network) coverage , video surveillance management, real-time environmental monitoring, emergency calls, manhole cover monitoring, 5G (fifth generation mobile communication technology) base stations and other multi-functional smart municipal infrastructure. With the blessing of communication technology, each light pole has become the "nerve terminal" of the smart city, collecting all kinds of information and data into the "city brain", making the city smarter and smarter, and helping to improve the level of urban governance.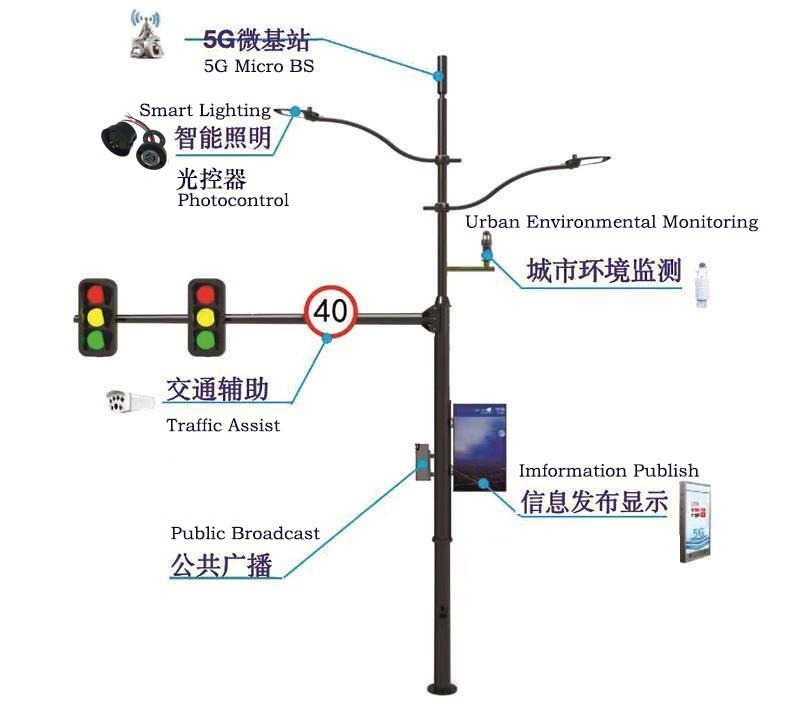 Nantong, Jiangsu
On the afternoon of July 1, the lighting ceremony of the first group of 5G+ smart street lamps in Nantong was held at Nantong University. This is the first set of smart street lights with self-learning and self-iteration functions in Nantong City and even Jiangsu Province. The whole set of street lights has smart lighting, face recognition, one-key alarm, wireless charging, weather detection, information interaction and broadcast release. and many other functions.
NEMA Photocontrol Sensor is one of the products used in the Smart Pole system. Dream-start focus on the pruduction of photocontrol sensor / shorting Cover / photocell shell / photocontrol receptacle, you're welcome to contact with us for more details about these products.